Welcome to "Lights, Camera, Action! Discover the Magic of Filming in Sri Lanka." In this captivating journey, we will explore why Sri Lanka has become a sought-after destination for filmmakers from around the world. With its diverse landscapes, rich cultural heritage, and vibrant atmosphere, Sri Lanka provides an enchanting backdrop for any cinematic endeavor. Join and delve into the unique elements that make filming in Sri Lanka a truly magical experience.
Sri Lanka's Natural Wonders: Showcasing the Breathtaking Landscapes on Film
Welcome to "Sri Lanka's Natural Wonders: Showcasing the Breathtaking Landscapes on Film." Join us on an extraordinary visual journey through the stunning natural beauty of Sri Lanka. From lush rainforests and cascading waterfalls to pristine beaches and towering mountains, Sri Lanka is a paradise for nature enthusiasts and filmmakers alike. Let's dive into the mesmerizing landscapes that make this island nation a true gem.
The Majestic Sigiriya Rock Fortress: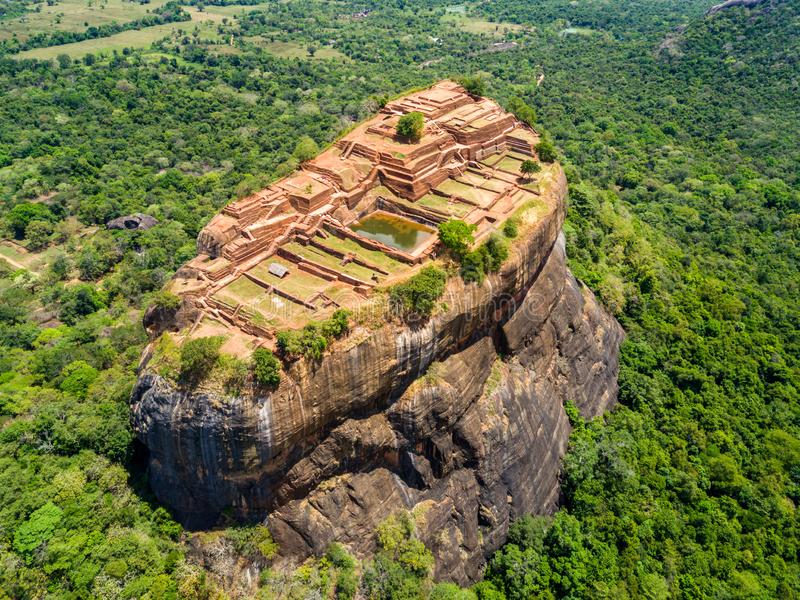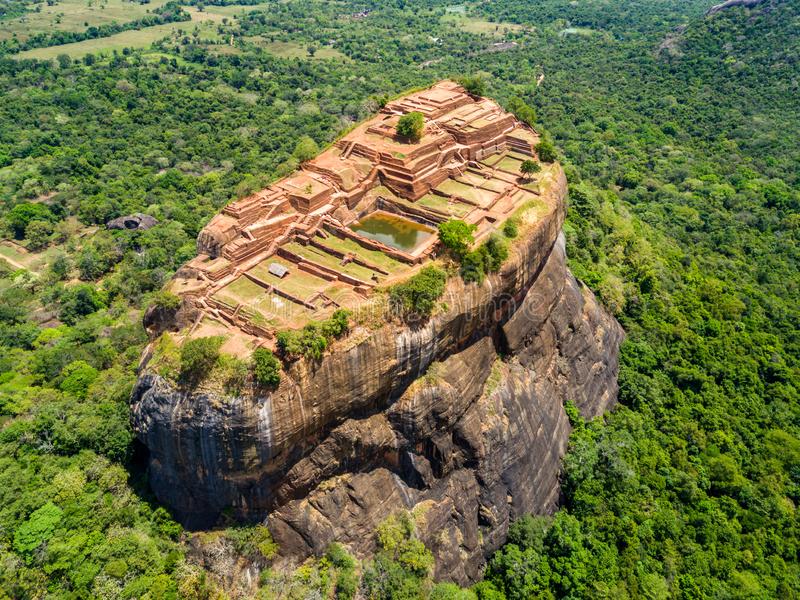 Our adventure begins with the iconic Sigiriya Rock Fortress. Filmed from the ground and aerial perspectives, this UNESCO World Heritage Site offers a breathtaking sight. Towering 660 feet above the surrounding lush greenery, the ancient palace and fortress atop Sigiriya Rock provide an awe-inspiring backdrop for any filmmaker.
The Serenity of Horton Plains National Park:
Next, we venture into Horton Plains National Park, a misty plateau situated in the central highlands of Sri Lanka. As the camera pans over rolling grasslands and patches of dense forest, it captures the beauty of the park's most famous feature, World's End. This sheer cliff offers a dramatic view of the surrounding countryside, shrouded in a mystical mist.
Ella, a charming hill station, is our next destination. Filming from the viewpoints, we capture the breathtaking Ella Gap. As the camera glides over verdant tea plantations and plunging valleys, it reveals the immense beauty of this panoramic landscape. The Ravana Falls, cascading down in the distance, add a touch of magic to the scene.
The Wilderness of Yala National Park: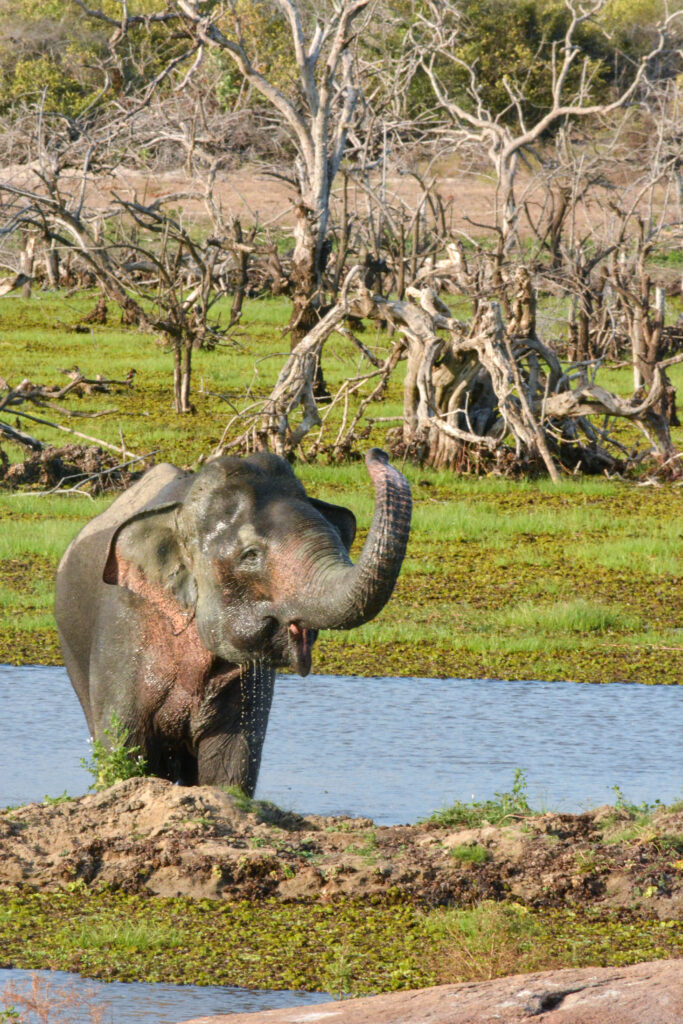 Embark on an exhilarating safari through the renowned Yala National Park. With our cameras, we capture thrilling encounters with majestic elephants, elusive leopards, and colorful bird species. The vast open plains, tranquil lagoons, and dense forests provide a stunning backdrop for capturing the raw beauty of Sri Lanka's wildlife.
The Tranquil Beaches of Arugam Bay:
As the sun sets, we head towards Arugam Bay, a popular coastal town known for its world-class surfing. Filming against the backdrop of palm-fringed beaches and crashing waves, we capture the serenity of the area. The mesmerizing hues of the sunset paint the sky, creating a perfect cinematic moment.
The Mystical Knuckles Mountain Range:
Our journey takes us to the awe-inspiring Knuckles Mountain Range. Filming from high above, we capture the rugged peaks, deep valleys, and dense forests. The camera pans across stunning waterfalls, glistening rivers, and terraced rice fields, showcasing the harmonious coexistence of nature and traditional farming practices.
Sri Lanka's natural wonders are truly a filmmaker's dream come true. From ancient rock fortresses to misty plateaus, from wildlife-rich national parks to pristine beaches, and from enchanting hill stations to mystical mountain ranges, this island nation offers a diverse range of breathtaking landscapes. Through the lens of our cameras, we've glimpsed the raw beauty and tranquility of Sri Lanka, inviting viewers to embark on their own cinematic adventure and discover the natural wonders that make this country truly exceptional.
Filming in Paradise: Unveiling Sri Lanka's Pristine Beaches and Tropical Settings
Sri Lanka, often referred to as the "Pearl of the Indian Ocean," is a captivating tropical paradise that offers filmmakers a plethora of breathtaking locations to capture on camera. From pristine beaches to lush jungles and historic landmarks, the island nation provides a diverse range of settings that can add depth and beauty to any film production. Let's explore some of Sri Lanka's stunning filming locations.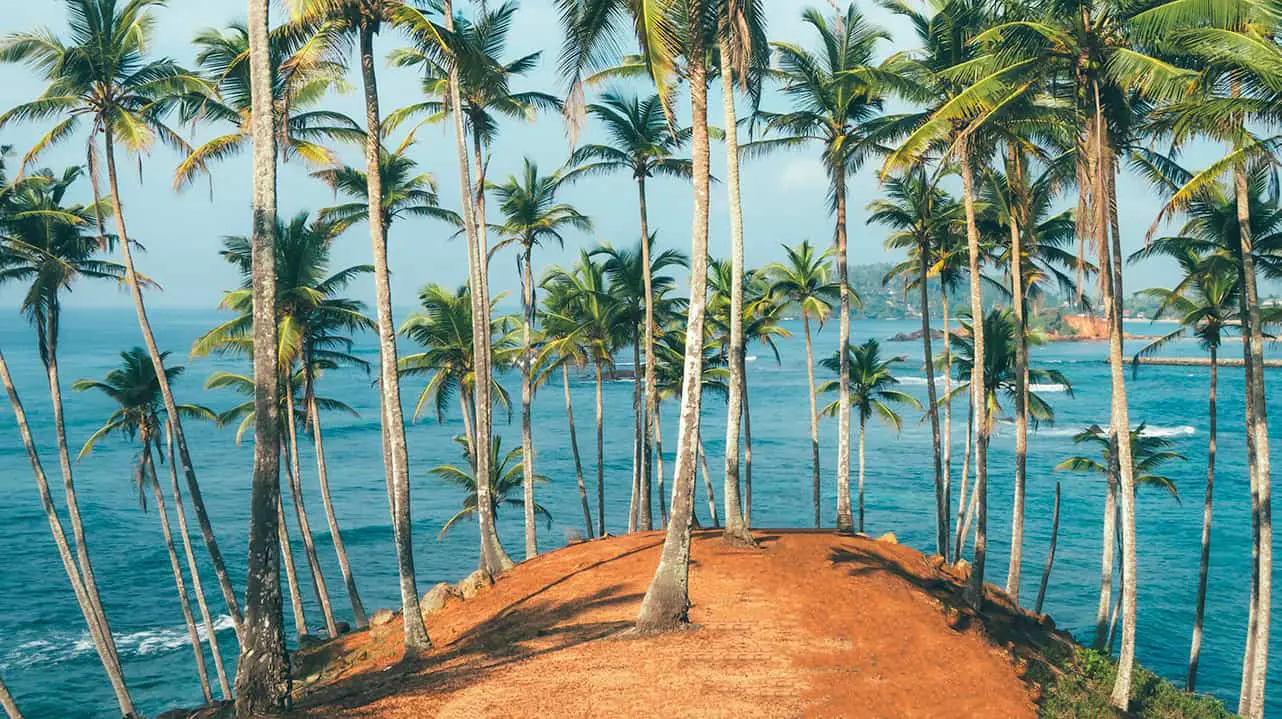 Unawatuna Beach: Located on the southern coast of Sri Lanka, Unawatuna Beach is renowned for its golden sands, turquoise waters, and palm-fringed shoreline. The picturesque beach offers a stunning backdrop for romantic scenes, action sequences, or even serene moments in a film.
Mirissa Beach: Just a short distance from Unawatuna, Mirissa is another tropical gem with a laid-back atmosphere. The crescent-shaped beach, dotted with colorful fishing boats, is ideal for capturing stunning sunsets, beachside activities, or scenes featuring marine life such as dolphins and whales.
Arugam Bay: For filmmakers looking to capture the essence of surfing and adventure, Arugam Bay on the east coast of Sri Lanka is the perfect destination. Known for its world-class waves, this beach town attracts surfers from around the globe. The dynamic energy and scenic beauty of Arugam Bay make it an excellent choice for films focused on water sports or youthful exploration.
Bentota Beach: Located on Sri Lanka's southwestern seacoast, Bentota Beach is a popular tourist destination known for its golden sand, palm-fringed props, and tranquil waters. The sand offers a range of water sports conditioning, including jet skiing, snorkeling, and diving. Its idyllic and graphical setting, combined with near lush verdure and mangrove timbers, make it a versatile filming location suitable for colorful best beach-themed scenes.
Nilaveli Beach: Located on the northeastern seacoast of Sri Lanka, Nilaveli Beach is famed for its untouched beauty and pristine surroundings. The soft white beach and clear blue waters produce a card-perfect setting, ideal for rephotographing serene and isolated beach scenes. The area is also known for its propinquity to Pigeon Island National Park, offering openings to capture stunning wildlife and marine shots.
Tangalle Beach: Located on Sri Lanka's southern seacoast, Tangalle Beach is a retired gem boasting a tranquil and unspoiled atmosphere. The beach stretches for several kilometers, offering a mix of rocky outcrops, isolated bays, and a golden beach. Its natural beauty, along with near lagoons and lush green landscapes, make it an excellent choice for landing stirring beach scenes in peaceful and isolated terrain.
Hikkaduwa Beach: Located on the southwestern seacoast, Hikkaduwa Beach is a popular sightseer spot known for its vibrant marine life and thriving coral reefs. The beach offers a lively atmosphere, with deepwater caffs, bars, and water sports conditioning, making it an ideal setting for rephotographing energetic sand scenes or showcasing the littoral culture and escapism.
Pasikuda Beach: Located on Sri Lanka's east seacoast, Pasikuda Beach is famed for its soft, fine white beach and shallow, calm waters. The beach stretches for long hauls, creating a serene and idyllic terrain for rephotographing tranquil beach scenes. Pasikuda is also known for its luxury resorts and is a popular choice for high-end deepwater filming, landing the substance of relaxation and luxury.
These are just a few examples of the many filming locations Sri Lanka has to offer. The island's tropical climate, diverse landscapes, and rich cultural heritage make it an attractive destination for filmmakers looking for a unique and captivating setting.
The Vibrant Culture: Immersing Filmmakers in Sri Lanka's Colorful Traditions.
Sri Lanka's vibrant culture is a treasure trove of colorful traditions that can provide filmmakers with a rich and immersive backdrop for their productions. The island's unique blend of indigenous, colonial, and religious influences offers a diverse range of cultural experiences that can be beautifully captured on film. Let's delve into some of the colorful traditions and cultural elements that filmmakers can explore in Sri Lanka.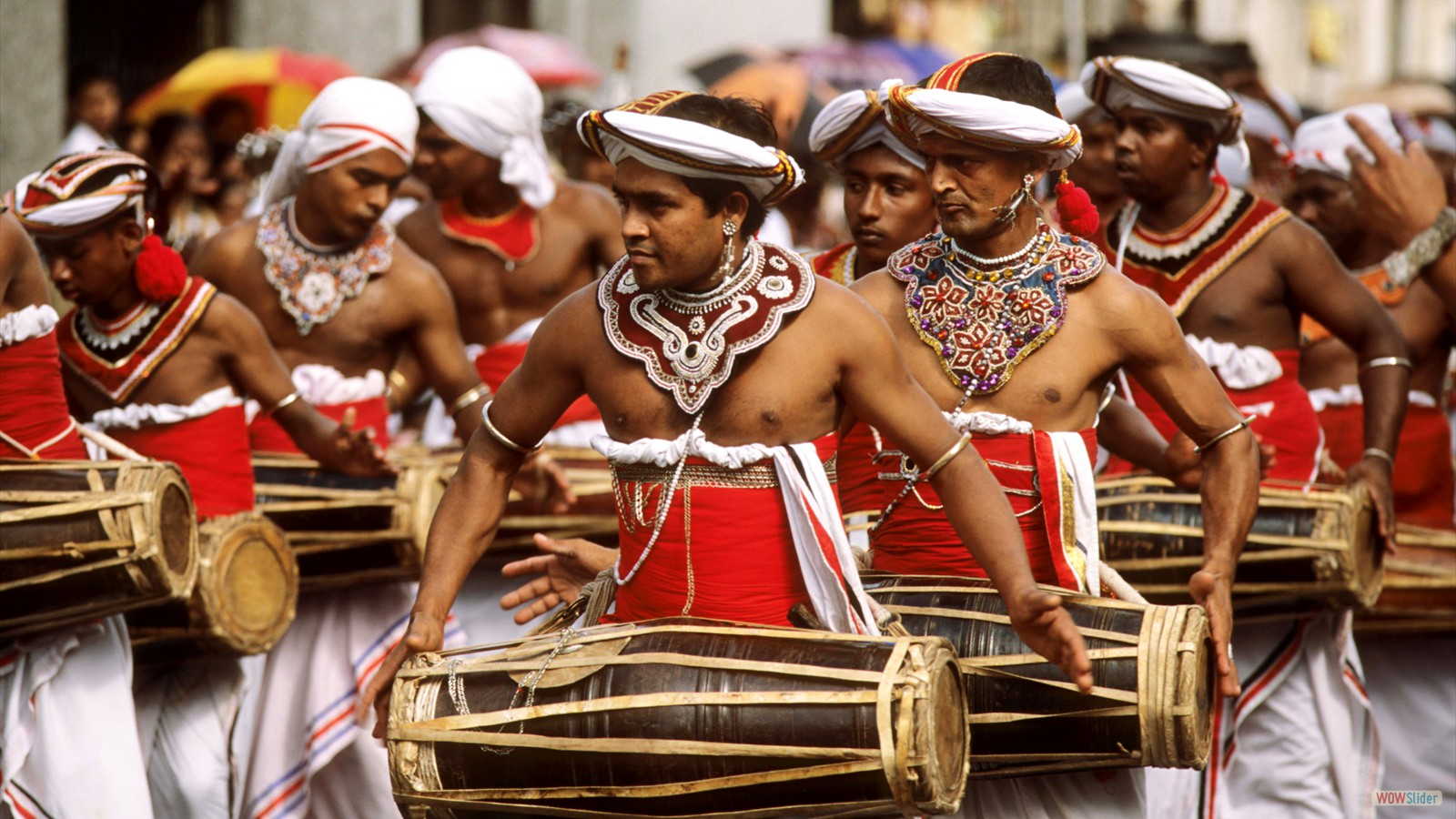 Traditional Festivals: Sri Lanka is known for its exuberant festivals that showcase the island's rich cultural heritage. The Sinhala and Tamil New Year, Vesak (celebrating the birth, enlightenment, and passing of Buddha), and Kandy Esala Perahera (a grand procession in Kandy) are just a few examples of the vibrant festivals that can add a touch of spectacle and excitement to a film.
Traditional Dance and Music: Sri Lanka boasts a variety of traditional dance forms, each with its distinctive costumes, movements, and rhythms. The Kandyan dance, featuring acrobatic movements and intricate costumes, or the elegant low-country dances, such as the Vannam, can bring a sense of grace and tradition to a film. Traditional music, including drumming and folk songs, can also be incorporated to enhance the cultural atmosphere.
Handicrafts and Artistry: Sri Lanka is renowned for its skilled artisans who create intricate handicrafts and artwork. From wood carving and mask making to pottery and batik fabric design, the island's craftspeople possess a wealth of talent. Incorporating these art forms into the visual aesthetics of a film can add authenticity and showcase the country's artistic heritage.
Traditional Cuisine: Sri Lankan cuisine is a delightful fusion of flavors and spices. Filmmakers can highlight the culinary traditions of the island, from the fiery curries and aromatic rice dishes to the sweet treats like traditional sweets and desserts. Including scenes featuring traditional food preparation or vibrant marketplaces can provide a sensory experience for viewers.
Religious Sites: Sri Lanka is a land of religious diversity, with Buddhism, Hinduism, Islam, and Christianity all having a significant presence. The country is dotted with magnificent temples, churches, mosques, and shrines, each offering a unique architectural style and spiritual atmosphere. Capturing the beauty and serenity of these sacred sites can add depth and spirituality to a film.
Traditional Costumes and Jewelry: Sri Lankan traditional attire is colorful and elaborate, with vibrant saris for women and elegant national costumes like the Kandyan saree and osariya. The intricate jewelry, including ornate necklaces, bracelets, and earrings, is a visual feast for the eyes. Showcasing traditional costumes and jewelry in a film can bring authenticity and visual splendor to the characters and their cultural backgrounds.
Folklore and Legends: Sri Lanka has a rich tapestry of folklore and legends, often rooted in ancient mythology and beliefs. These stories, ranging from tales of powerful deities to mythical creatures and heroes, can provide filmmakers with captivating narratives to explore or incorporate into their storytelling.
By immersing themselves in Sri Lanka's colorful traditions, filmmakers can capture the essence of the island's vibrant culture and create a visually captivating and culturally immersive cinematic experience.
From Urban Metropolis to Ancient Cities: Exploring Sri Lanka's Diverse Filming Locations.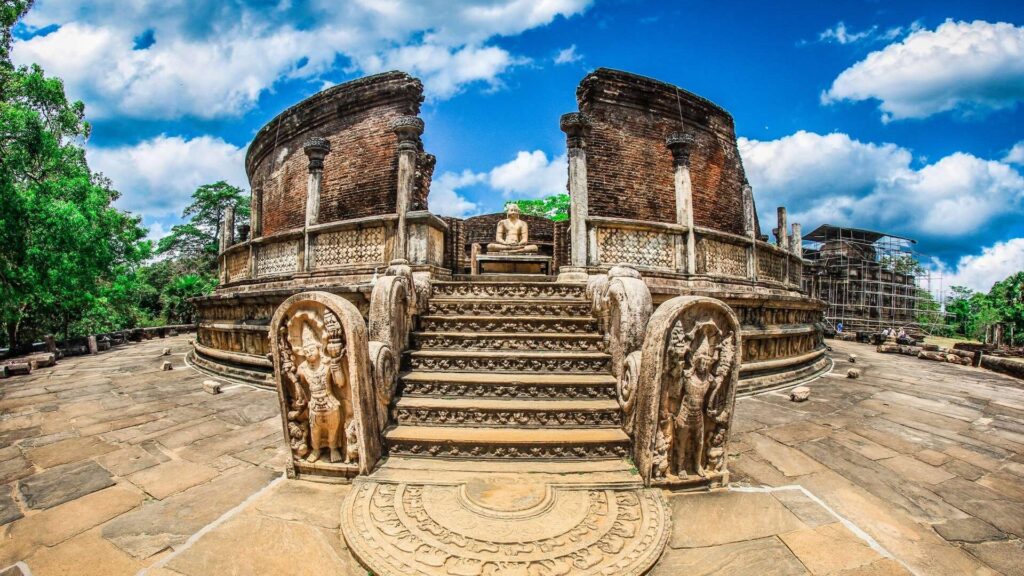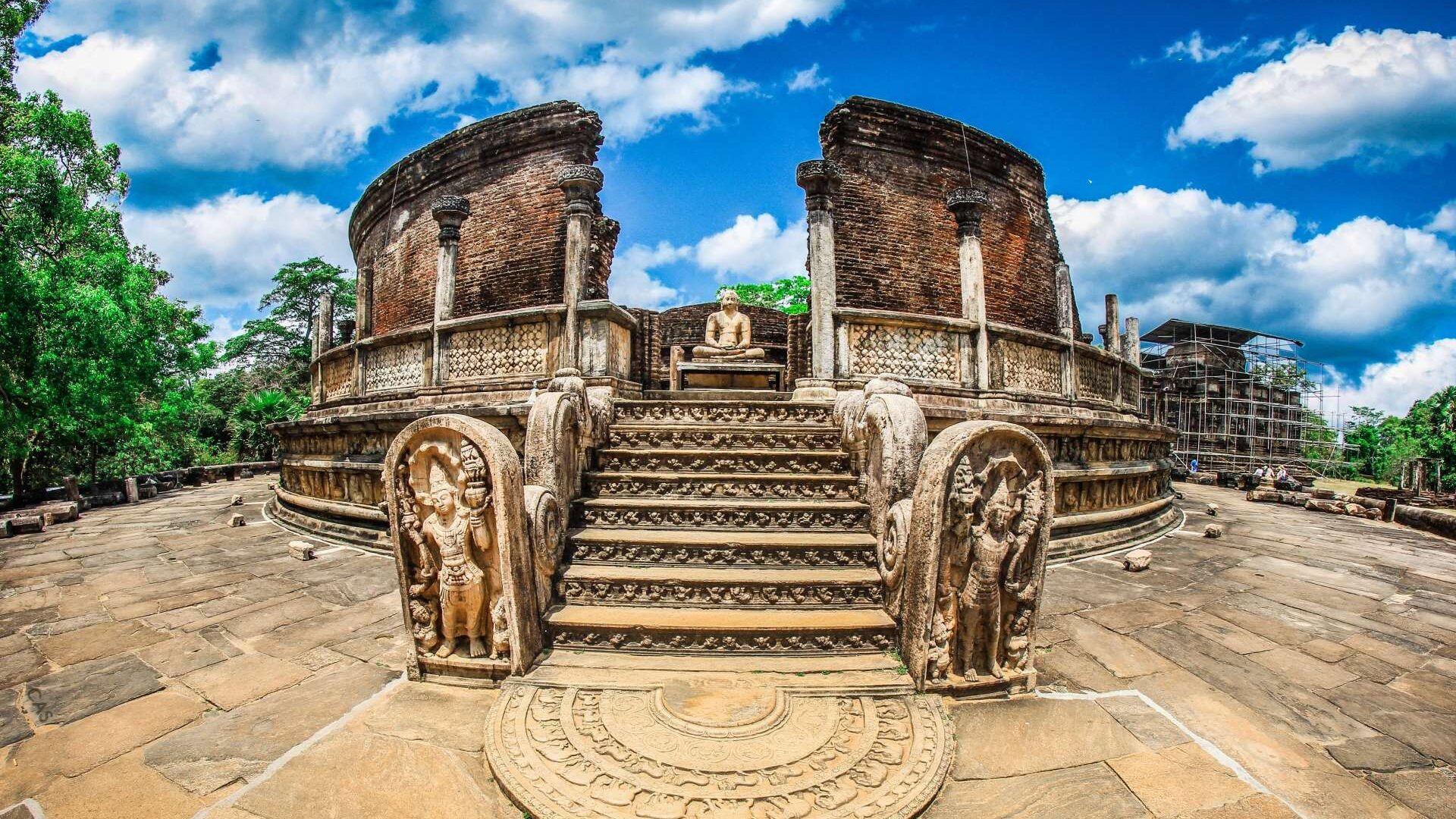 Sri Lanka offers a diverse range of filming locations that go beyond its pristine beaches and cultural traditions. From bustling urban centers to ancient cities steeped in history, the island presents filmmakers with a myriad of settings to enhance their productions. Let's explore some of Sri Lanka's diverse filming locations.
Colombo: As the commercial capital and largest city of Sri Lanka, Colombo provides a bustling urban backdrop. The cityscape features a mix of modern skyscrapers, colonial-era buildings, vibrant markets, and busy streets. Filmmakers can capture the energy and cosmopolitan atmosphere of Colombo or use its contrasting architecture to depict different time periods and narratives.
Galle: Located on the southwestern coast, Galle is a city that exudes charm and history. The UNESCO World Heritage-listed Galle Fort, a 17th-century Dutch fortification, is a major attraction. Its cobblestone streets, colonial-era buildings, and ramparts overlooking the sea can transport viewers to a bygone era and lend a sense of timelessness to a film.
Anuradhapura: For filmmakers interested in ancient cities and archaeological sites, Anuradhapura offers a wealth of possibilities. It was once the capital of ancient Sri Lanka and is now a UNESCO World Heritage site. The city features well-preserved stupas (dome-shaped Buddhist structures), ruins of palaces and monasteries, and sacred Bodhi trees, providing a captivating backdrop for historical or spiritual narratives.
Polonnaruwa: Another ancient city and UNESCO World Heritage site, Polonnaruwa showcases the remnants of a medieval capital. The site boasts intricately carved statues, well-preserved temples, and grand structures like the Royal Palace and Audience Hall. Filmmakers can capture the grandeur of ancient Sri Lankan civilization and immerse viewers in historical narratives set amidst these impressive ruins.
Jaffna: Located in the northern part of the island, Jaffna is a city with a distinct Tamil cultural heritage. Its vibrant markets, colorful Hindu temples, and unique architecture set it apart from other regions in Sri Lanka. Filmmakers can explore the cultural nuances and captivating landscapes of Jaffna to bring diversity and depth to their productions.
Hill Country: Sri Lanka's central highlands, known as the Hill Country, offer breathtaking landscapes of mist-covered mountains, tea plantations, and cascading waterfalls. Locations like Ella, Nuwara Eliya, and Horton Plains provide stunning vistas that can be used to evoke a sense of tranquility, romance, or adventure in a film. The iconic train journey from Kandy to Ella is also a popular choice for capturing the scenic beauty of the Hill Country.
Trincomalee: Situated on the northeastern coast, Trincomalee boasts pristine beaches, crystal-clear waters, and a rich cultural heritage. The city is home to historical sites like the Koneswaram Temple and Fort Frederick, as well as beautiful natural attractions like Pigeon Island National Park. Filmmakers can utilize the captivating coastal scenery and cultural landmarks to tell stories that encompass both history and natural beauty.
From the vibrant urban landscapes of Colombo and Galle to the ancient cities of Anuradhapura and Polonnaruwa, and the breathtaking beauty of the Hill Country and Trincomalee, Sri Lanka's diverse filming locations cater to a wide range of narratives and visual aesthetics. Filmmakers have the opportunity to showcase the country's varied landscapes, historical heritage, and cultural richness, offering viewers a glimpse into the many facets of this remarkable island.
A Cinematic Journey: Capturing the Unique Charm of Sri Lanka's Towns and Villages
Embarking on a cinematic journey through Sri Lanka's towns and villages allows filmmakers to capture the unique charm and authentic beauty of local life. These smaller communities offer a glimpse into the daily rhythms, cultural traditions, and stunning landscapes that define Sri Lanka's rural areas. Let's explore some of the ways filmmakers can capture the essence of Sri Lanka's towns and villages.
Characterful Architecture: Sri Lanka's towns and villages are often characterized by their distinct architectural styles. Filmmakers can focus on capturing the intricately designed wooden houses with their ornate verandas and colorful facades. The fusion of colonial, indigenous, and religious influences in the architecture provides a rich visual tapestry that can enhance the storytelling and cultural context of a film.
Bustling Marketplaces: The vibrant markets in Sri Lanka's towns and villages are a sensory delight. From bustling fish markets to vibrant fruit and vegetable stalls, these lively spaces are filled with vibrant colors, aromas, and the lively banter of local vendors. Filmmakers can use these marketplaces to depict the everyday life of the community, showcase the local produce, or create energetic and visually captivating scenes.
Festivals and Celebrations: Towns and villages in Sri Lanka come alive during festivals and celebrations. Filmmakers can capture the joyous atmosphere and unique customs of these events, such as processions, traditional performances, and religious rituals. Whether it's a village temple festival or a town's annual cultural celebration, these moments can add depth and authenticity to the film's narrative.
Scenic Landscapes: Sri Lanka's towns and villages are nestled in picturesque landscapes, including lush green valleys, terraced tea plantations, serene paddy fields, and cascading waterfalls. These natural backdrops provide a visually stunning canvas for filmmakers. They can showcase the harmonious coexistence of the local communities with their surroundings and capture the beauty of rural life.
Everyday Activities: Filmmakers can focus on the everyday activities that shape the lives of people in Sri Lanka's towns and villages. This can include scenes of communal activities like rice farming, traditional craftsmanship, fishing, or even simple moments of people going about their daily routines. By highlighting these authentic interactions and practices, filmmakers can create a genuine connection between the characters and the audience.
Close-knit Communities: Sri Lanka's towns and villages often have a strong sense of community and togetherness. Filmmakers can capture the warmth, hospitality, and strong social bonds among the residents. This can be done through interactions at local gathering spots like teashops or village squares, showcasing the spirit of community support and the vibrant social fabric of these close-knit communities.
Cultural Traditions: Sri Lanka's towns and villages are rich in cultural traditions that have been passed down through generations. Filmmakers can explore customs like folk dances, traditional music performances, religious rituals, or ceremonies specific to certain communities. These cultural traditions can add depth and authenticity to the film, while also shedding light on the unique heritage of the area.
By immersing themselves in Sri Lanka's towns and villages, filmmakers can capture the unique charm, cultural richness, and breathtaking landscapes that define rural life. These locations provide a wealth of opportunities to tell compelling stories and create a cinematic experience that authentically represents the diverse facets of Sri Lanka's local communities.
Conclusion:
"Lights, Camera, Action! Discover the Magic of Filming in Sri Lanka" has unveiled the captivating allure of this island nation as a premier filming destination. With its diverse locations, breathtaking natural beauty, and cultural richness, Sri Lanka offers an extraordinary backdrop for filmmakers seeking to create cinematic masterpieces. From ancient ruins to pristine beaches, from misty mountains to bustling cityscapes, the country's varied landscapes provide endless possibilities for storytelling. Moreover, the warmth and hospitality of the Sri Lankan people, coupled with the support and infrastructure available for film production, make it a filmmaker's dream come true.
As filmmakers embark on their Sri Lankan adventure, they will discover a land of vibrant colors, intriguing traditions, and enchanting experiences. Whether capturing the dramatic Sigiriya Rock Fortress, delving into the lush rainforests of Horton Plains, or immersing in the cultural tapestry of ancient cities, Sri Lanka offers a rich tapestry of visual delights. Furthermore, the country's favorable climate and accessibility make it an ideal choice for filming throughout the year.
In addition to its natural and cultural wonders, Sri Lanka also offers a growing film industry and a pool of talented local crew and actors. The infrastructure for production, including equipment rental, post-production facilities, and experienced production companies, ensures a seamless filmmaking process.
In conclusion, "Lights, Camera, Action! Discover the Magic of Filming in Sri Lanka" invites filmmakers to unlock their creativity and embrace the remarkable opportunities that await them in this captivating island nation. From breathtaking landscapes to cultural gems, Sri Lanka promises a magical experience that will elevate its cinematic vision to new heights. So, grab your cameras and immerse yourself in the wonders of Sri Lanka—the stage is set, and the magic is waiting to be captured.