While Sri Lanka boasts of some popular film locations, it also has many hidden and beautiful places waiting to be discovered. Here are some of the lesser-known film locations in Sri Lanka that offer stunning visuals and unique cultural experiences.
1. Ella Rock
A little town called Ella is located in Sri Lanka's central hills. It is famous for its stunning views of mountain peaks, tea plantations, and waterfalls. A popular hiking destination, Ella Rock offers panoramic views of the surrounding landscape. It has been featured in several music videos and independent films.
If you are filming in Sri Lanka, wandering around the falls is a must-experience. Ella is a small place of exquisite natural beauty nestled amidst the scenic highlands of the country. The town consists of just a railway station, a main road, and various guesthouses.
The forest is dense and the view is breathtaking. There are waterfalls, tea estates, and various other beautiful places to explore in the falls. Ella Parvata is magnificent with an adventurous hiking trail through vegetation and rocks. The top of the rock is blessed with panoramic views of the surrounding mountains.
2. Nine Arch Bridge
The Nine Arch Bridge is a popular railway bridge located in the central hills of Sri Lanka. It was built during the British colonial era and is known for its unique architecture and stunning surroundings. The bridge was once known as Stone Bridge, Demodara Bridge, and Sky Bridge. However, the name Nine Arch Bridge is still used today because of the nine arch shapes found here.
Paherps, travelers to the falls may have given it an English name for ease of pronunciation. The nine-arched bridge in Sri Lanka has attracted international attention because of the manner in which it was built, the materials utilized, and the location in which it was created. Also, another reason is that its shape is very similar to the Glenfinnan Viaduct Bridge in Scotland, which became famous after the Harry Potter movie.
The bridge has been featured in several films, including the Tamil film "Katrin Mozhi" and the Sri Lankan film "Aloko Udapadi".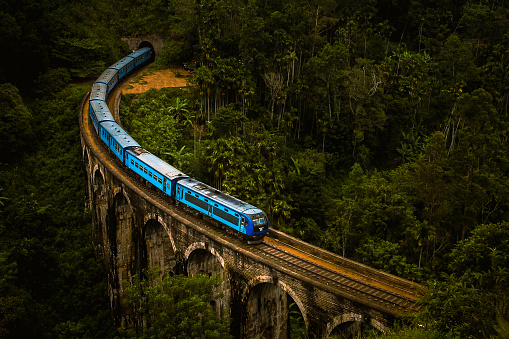 3. Pidurangala rock
Pidurangala is a little-known rock formation near the famous Sigiri Rock Fort. It offers stunning views of the surrounding forest and the Sigiri Rock Fort in the distance. Pidurangala Rock is an amazing 360-degree view front of the world-famous Sigiriya Lion Rock.
The path to the top of this rock is less traveled as it has a steep incline and is quite difficult to climb. In some places, there are rocks that visitors need to climb, so it is not recommended for those with reduced mobility. 
However, this adds to the adventure, which is well and 100 percent worth it for the unforgettable view directly from Sigiri Lion Rock. Pidurangala has been featured in several independent films and music videos.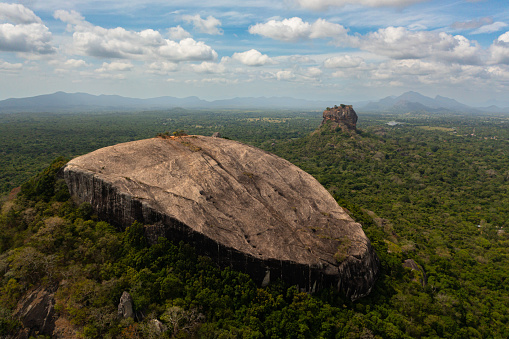 4. Mirissa Beach
A small seaside town in Sri Lanka's southern region is called Mirissa. It is famous for its beautiful beaches and relaxing atmosphere. Secret Beach Mirissa is a small hidden beach with a bay area at the end of the city's main beach, Mirissa Beach.
Even though Secret Beach is no longer a well-kept secret (its location is even shown on Google Maps! ), it should still be included on the list of Mirissa attractions to see and film your production here.
The Mirissa beach has been featured in several movies, including the French film "Un Biser Papillon" and the Sri Lankan film "Asandhimitta".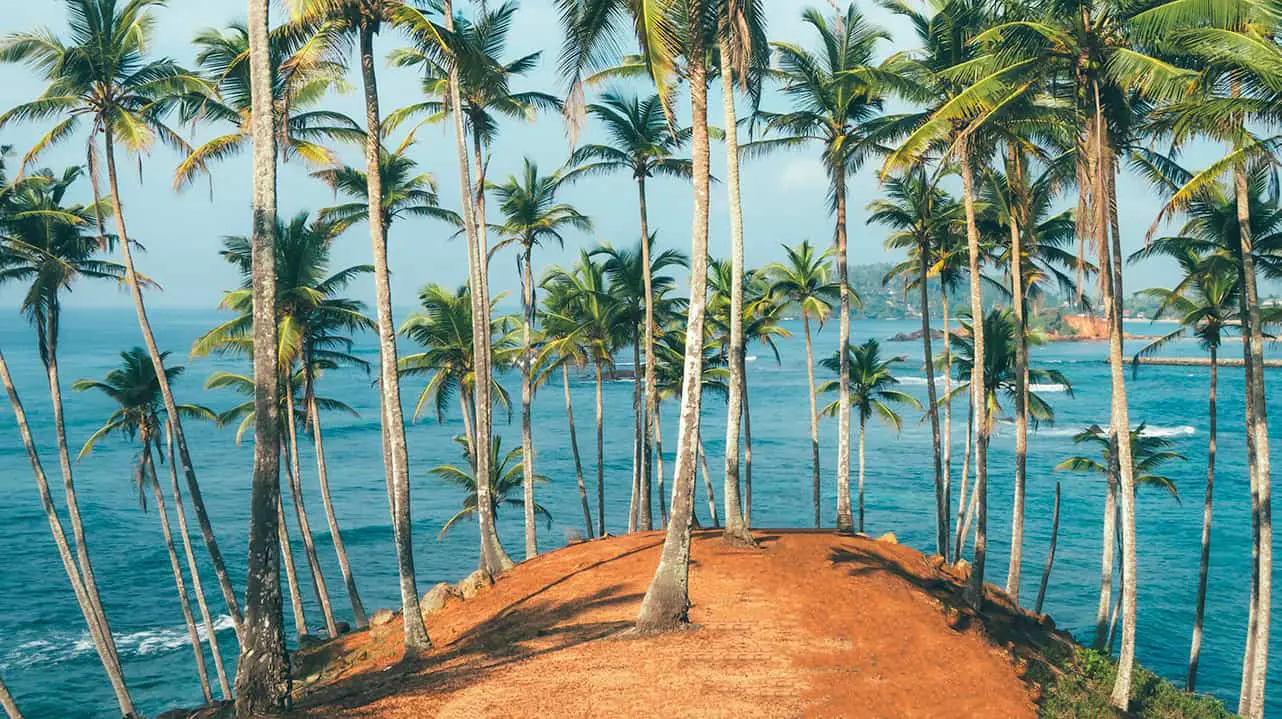 5. Kanneliya Rain Forest
Kanneliya Rainforest is a hidden gem in the southwest of Sri Lanka. South Asia is recognized as one of the richest regions in floriculture; This forest region is the last remaining large rainforest in Sri Lanka apart from the Sinharaja Rainforest. The forest is located 35 km northwest of Galle City.
And is a significant catchment area for the Ging Ganga and the Nilwala Ganga, two of the most significant rivers in southern Sri Lanka. A number of rare plants and animal species can be found in the Kanneliya Reserve, which UNESCO recognized as a Biosphere Reserve in 2004.
Also, there are rare places in this forest and it is the best for filming locations.
It is one of the last remaining rainforests in the country and is home to a variety of flora and fauna. Kanneliya has been featured in several nature documentaries including BBC's "Natural World".
Conclusion
Finally, Sri Lanka has many hidden and beautiful film locations that offer breathtaking scenery and unique cultural experiences. From the rolling hills of Elle to the lush Kanneliya Rainforest, these locations offer filmmakers and film buffs a chance to discover the lesser-known beauty of this small island nation.